Appraisals for Litigation Purposes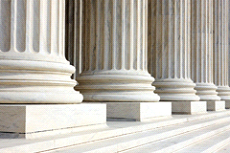 Litigation appraisal is perhaps the most challenging field in the industry today. Appraisers who are active in litigation valuations need not only be technically proficient, they also need to be highly-intelligent professionals who can think quickly and react to the often dynamic and fast changing litigation environment inside and outside the courtroom.
The credibility and reliability of the appraisal report is the fundamental building block of a successful litigation assignment. There are many appraisers who are gifted in expert witness testimony but produce poor appraisal reports. In such cases, poor reports are ultimately their downfall in the courtroom, regardless of their oratorical skills.
A successful litigation appraiser needs a thorough understanding of both basic and advanced appraisal theory, the evidence code, the Uniform Standards of Professional Appraisal Practice, the ability to think quickly with appropriate responses and have a convincing courtroom presence.
Some of our litigation experience includes:
Ad valorem
Divorce
Condemnation
Estate
Eminent domain
Retrospective Valuation
United States Bankruptcy Court
Michigan Tax Tribunal
Easements
Right of Way
We demonstrate experience in litigation appraising and testimony over a wide variety of property types in many court room settings ranging from county courtrooms to the Michigan Tax Tribunal and United States Bankruptcy Court. We are well recognize throughout the private and commercial venues for our ability to provide reliable, supported, accurate and timely appraisals for litigation purposes.